Businesses For Sale
Businesses for Sale
To optimize your search results, we suggest that you broaden your search criteria by searching by location or price range. Of course, you may choose to add specific search criteria, bare in mind that you may limit your results.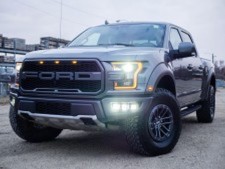 Status : Active
Relocatable : No
State/Province: Virginia
Listed Price : $7,225,000
Listing ID : 16332
Down Payment : $722,500
Discretionary Earnings : $793,111
Total Sales : $20,821,587
View Details
Business Description :
Buy A Proven Winner: Profitable Virginia Ford Dealership For Immediate Sale
After 3 decades of selling and satisfying customers, this well established, profitable, and successful automotive business is available to the motivated buyer seeking to own a proven winner. This community-focused operation has become a well-respected hallmark in the marketplace -- it's well known for offering a wide range of high quality products and services, delivered by a professional team, who consistently takes excellent care of their customers.
The business features products from one of the most respected, well known, and best selling companies in the global automotive business, the Ford Motor Company. The dealership offers a world-class lineup which covers the full spectrum of consumer tastes from the best selling vehicle in the USA (for 4 decades and counting), the Built Ford Tough F-150, the iconic Mustang pony car, the popular Explorer SUV, and the just launched family of off-road vehicles, the Ford Bronco. In addition, Ford just introduced the all-electric Mustang Mach-E crossover vehicle which is garnering strong media reaction and favorable reviews from across the automotive world.
During 2020, the business generated over $20 million in top line revenues retailing almost 600 new and used vehicles, which generated adjusted cash flow just shy of $800,000. The business is the definition of a turn-key operation: 30 year plus legacy, professional management team, loyal, repeat customers, solid, year-in, year-out profitability, clean, professional facilities, excellent location, and high-demand automotive products and services. It's a smart, long-term investment that will generate excellent returns from Day One of ownership.
SPECIAL FINANCING ... This business has been lender pre-qualified and is offered with special financing to qualified buyers. Applicants must under go full underwriting for loan approval and a preliminary term sheet is included with the confidential marketing materials.
Important Disclaimer: The acquisition of this business requires franchise approval from Ford Motor Company. Character, Operational Capacity (including previous automotive franchise ownership and/or general management experience), Customer Satisfaction and Capital are required approval criteria.
Category :
Automotive / Auto Dealership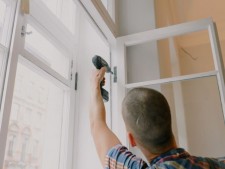 Status : Active
Relocatable : No
State/Province: Virginia
Listed Price : $405,000
Listing ID : 16478
Down Payment : $80,000
Discretionary Earnings : $130,096
Total Sales : $697,398
View Details
Business Description :
In business over 20 years this family owned Glass Service Business has been servicing and satisfying customers in all of Southeastern Virginia. Now a formidable brand, the business is renowned for their experience and complemented by long term employees which highlight the businesses skilled craftsmanship and capabilities. Those capabilities include the replacement of storefront commercial windows and doors along with glass interior treatments to include partitions, shelving, and mirrors. On the residential side the work encompasses repairs of every shape and size both interior and exterior. That includes mirrors and shower doors, coffee tables and furniture, wall treatments, sliding doors, and standard window glass replacements, to name just a few. And homes and businesses are not all, automobile needs are covered by their mobile auto glass replacement and rock chip repair services. And no, it doesn't stop there, new installation work is in their portfolio as well from shower doors and enclosures to decorative glass mirrors on the residential side, and on the commercial side in stores and office buildings the business frequently installs interior glass wall partitions, shelving, custom or manufactured mirror and glass decor including custom franchise storefronts. Beyond the residential and commercial services the business also provides specialty glass applications to include bullet and blast-resistant security glass, acoustic or noise-control glass and patterned glass for interior custom glass wall partitions. Finally, but not completely, the service line up includes fleet vehicle service on the commercial side and 24/7 service both commercially and in the residential space. Needless to say the business has evolved to quite an operation. Complements on this achievement go to the Seller, who's desire it is to see the business go forward and even grow further in the hands of a capable buyer. The Seller will be happy to fully assist an individual through the transition process.
Category :
Glass / Glass Win/Drs/Mirrs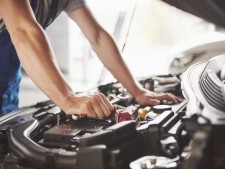 Status : Active
Relocatable : No
State/Province: Virginia
Listed Price : $395,000
Listing ID : 16333
Down Payment : $80,000
Discretionary Earnings : $129,518
Total Sales : $787,593
View Details
Business Description :
Exceptional opportunity to own a highly regarded and recognized Automotive Repair Franchise. The facility and operation are well established and very profitable, operating since 1993. The franchise focuses on transmissions, but covers every aspect of auto repairs bumper to bumper. Great location with high visibility, the facility offers up six bays with 4 twin-post lifts, two drive-on lifts, and transmission building areas. In addition, the shop is well equipped with practically every imaginable specialty tool including automotive computer scanning hardware. The owner's attention to detail and organization has positioned this business as a clear turn-key opportunity. And the franchise affords a premier training program for technicians. No surprise, the owner fully supports continuing education, employee development, and overall care and support. As an example, the Owner covers 50% of the employee health care costs. All to say that the Owner has built a strong loyal team of technicians and as a result the performance of the business has grown year over year and excelled during the recent pandemic.

Six full time employees complement the space including management, and there is room to grow even beyond the current revenue performance which is nearly $800,000 annually. The overall facility is very well maintained. The equipment in the shop values at $35,000 and is all current and up to date. Inventory hovers at $10,000 included in the purchase. The operation itself exceeds 4,000 square feet at a market competitive lease of $3,500 per month. And, the business has been Pre-Approved by a lender for acquisition with a down payment of $80,000.
This opportunity calls for some experience in the automotive category. But the franchise provides phenomenal training at their corporate office and has a strong regional support arm coupled with a tremendous franchisee support network. Bottom line; there is support every step of the way. And the current owner will offer a smooth transition plan for the right buyer providing on site training and assistance for a reasonable and negotiable period of time.

And it gets better. The Real Estate is offered for sale as well for $350,000. This affords a buyer a grand opportunity as a lender will combine the business and property in one loan package extending the normal loan time table and avoiding the need for a lease. This is an option worth exploring for the afforded financial benefit. But in any event the Owner will accommodate the sale of the property or afford a buyer a lease package.
Category :
Automotive / Transmission Shop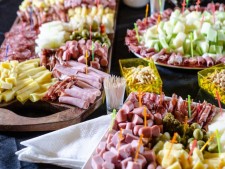 Status : Active
Relocatable : Yes
State/Province: Virginia
Listed Price : $249,500
Listing ID : 16438
Down Payment : $249,500
Discretionary Earnings : N/A
Total Sales : $564,413
View Details
Business Description :
Operating over three years this deli has an established presence and strong brand. The menu is as robust as anyone can ask for offering something for everyone from salads to subs, pizza to specialty sandwiches, and an entire array of burgers with tantalizing appetizers to kick off a great meal. This location is pacing to hit $600,000 in gross revenue continuing a nice upward growth trajectory. Surely no surprise, the reviews are through the roof positive achieving above a 4.5 rating. The business has a strong customer base and regular repeat business. In addition the business supplies catering orders for area businesses and associations. Clearly the business is embedded in the fabric of the local area it serves, and the owner is on a first name basis with clients and customers. Its a friendly, warm, and inviting location where friends and families gather on a regular basis to enjoy a great meal and social time together. And for those days when your on the run the facility can easily accommodate a quick pick up and go.

Unique to this opportunity is the fact that this location is one of two offered for sale. The business may be purchased as a stand alone location, or if desired the Seller will readily discuss the option of acquiring both locations as a package deal. There is adequate separation between the locations to be able to work cooperatively and continue the current upward growth trend.

This location has an strong and dedicated staff. Two Managers are in place with four full time employees and five part time individuals. The lease is competitive and well positioned for the future, fixed at $4,800 through the end of this lease and through the next five year option. The Owner is very versed in the industry and will readily agree to a cooperative agreement to take over one of his locations as well as provide training and transition assistance depending on the interests of the Buyer.
Category :
Food Business Retail / Food Deli Take Out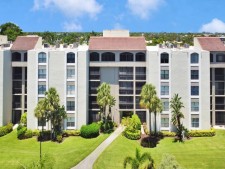 Status : Active
Relocatable : No
State/Province: North Carolina
Listed Price : $249,500
Listing ID : 16602
Down Payment : $50,000
Discretionary Earnings : $127,234
Total Sales : $211,021
View Details
Business Description :
This niche business was established in 2014, designed to handle the property management of a specific set of condominiums. Long term contracts secure the opportunity located in an attractive and desirable area in Eastern North Carolina. The Owners along with just a few employees provide Common Area Maintenance Management for the facilities along with assisting the Homeowners Association (HOA) with various purchases, maintenance items, and maintenance repairs related to the exterior of the property. In addition, the owners handle and maintain all the grounds and common areas including landscaping, trash disposal, and cleaning. And further assist owners and tenants with various maintenance issues and concerns related to the property. As a result, the owners are on a 24-hour call based on the contractual responsibilities. However, those calls are infrequent. And the owners will tell you that the calls are readily balanced by the grand opportunity to live in a spectacular area with great clients as condominium owners. This is a rare opportunity with great growth and expansion capabilities. The owners will say it's the tip of the iceberg. And were it not for the fact that the owners see retirement as a near end run here, they would be expanding. That said, the current owners will be more than willing to provide a smooth introduction and transition and will also share in detail the growth and expansion opportunities.
Category :
Real Estate Related / Property Management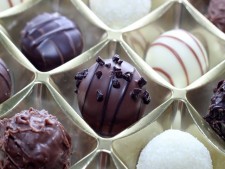 Status : Active
Relocatable : No
State/Province: Virginia
Listed Price : $225,000
Listing ID : 16606
Down Payment : $45,000
Discretionary Earnings : $216,248
Total Sales : $746,392
View Details
Business Description :
A Premier Central Location
Sustained Annual Growth
Established over 15 Years
Lender Pre-Qualified
This centrally located business has established itself as a mainstay in the local market along with a continually growing online presence enhancing the already established formidable brand. Walking into the facility is talking a step into a wonderland of sensory overload. The product line up and meticulous displays offer up a unique display of wares and clearly depict the endless hours of preparation, planning, and product development. Everything was examined and executed throughout the design of the facility from display cases to color schemes, to the developed product; and it shows. Here, a lifetime ambition and dream converge offering a visitor an experience second to none. And the formula is working. The financial performance has sustained year over year growth, even with the challenge of a worldwide pandemic which didn't alter their stride or customer loyalty. That says a lot.
The business creates just about every imaginable chocolate array of offerings from assorted gift boxes to party platters, chocolate covered strawberries, to truffles. Thinking of a chocolate fondue for two. They've got it. Or a fondue for the whole party they have that size also. Every Holiday and occasion are covered to precise detail with gourmet chocolate products produced in the shop. In addition, visitors can watch as employees make chocolates or dip fresh strawberries right in the front of the shopping area. Time has proven that gourmet caramel and chocolate dipped apples are their best-selling items. In addition, the business carries two lines of truffles as well as creams, caramels, sugar free, and seasonal items. While these are not made in the store the owners are meticulous, only sourcing the best products to carry. A large selection of chocolate bars as well as packaged items are available, further complemented with gift baskets available for every occasion which are easily customized. Finally, there is a unique seating area to enjoy Chocolate Fondue and beverages on location.
Category :
Food Business Retail / Specialty Bakery; Retail Miscellaneous / Retail Candy Store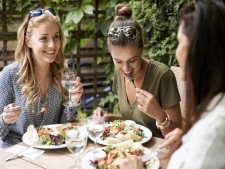 Status : Active
Relocatable : No
State/Province: Virginia
Listed Price : $195,000
Listing ID : 13119
Down Payment : $195,000
Discretionary Earnings : $205,726
Total Sales : $899,695
View Details
Business Description :
This well established, family oriented casual restaurant continues their tradition of maintaining a strong customer base with a very positive growth trajectory. Well positioned geographically the facility has a strong reputation and a great image in the community they serve. And they have been serving that customer base over 15 years and continue to perform even in these challenging times. Operating in 5,000 square feet the restaurant has an exquisite menu with something for everyone. A sports bar, entertainment venue, and finely prepared food has kept customers coming back over 15 years. The same owners are in place since inception and they continue to perfect their winning formula. They started this facility with the desire to offer up a casual atmosphere and a place to relax and meet with family and friends and at the same time have the opportunity to enjoy meal preparation that regulars will say is second to none. One clear measure of success in this business category is a review of financial performance. Since inception the restaurant has enjoyed sustained incremental growth, achieving a Gross Revenue of $845,000 in 2018 and accelerating to $899,000 in 2019. The business performance is grounded in practicality and well prepared food made from quality ingredients served in a pleasing and comfortable atmosphere by a wait staff aiming to please. Couple that with entertainment, a stand alone billiard room, activities, and a surround of televisions with well prepared food. These owners have created a desirable atmosphere with well prepared dishes that keeps customers coming back.

Category :
Restaurants / American Restaurant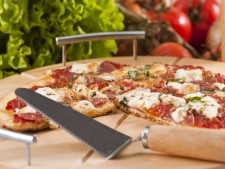 Status : Active
Relocatable : No
State/Province: Virginia
Listed Price : $125,000
Listing ID : 15657
Down Payment : $125,000
Discretionary Earnings : $35,153
Total Sales : $606,846
View Details
Business Description :
Branded Turnkey License Operation
$607,000 Gross Sales
$50,000 FF&E & $5,000 Inventory Included
$74,000 Discretionary Earnings
This opportunity is an established well know Brand operating over 50 years in Hampton Roads Virginia. This business offered for sale, is located in a high traffic area inside a shopping district area on a major thoroughfare with a high traffic count. The Pizza Restaurant has been providing its local area with great quality food, entertainment and service. Specifically, it's evolved to a local's place to go and meet for a great social event coupled with great food. They specialize in a dining experience of unique pizza and other dishes, but also are well known for carryout and delivery. Currently the owners are absentee and the facility is managed by on site managers. The facility can continue to run absentee or increase profits if a new owner steps in and manages the operation. The cash flow and discretionary earnings depicted above reflect an owner-based operation, as this a perfect opportunity for someone to take over and operate. Systems are in place as well as an experienced staff for a Buyer to step in and operate as this is one of several branded locations in the immediate area. Operating under a license agreement there will be assistance and guidance from the Brand Headquarters. And the combined Brand Headquarters as well as the seller will offer a smooth and organized transition into the business.
Category :
Restaurants / Pizza Shop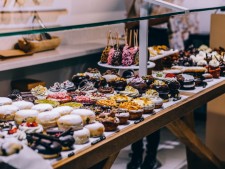 Status : Active
Relocatable : Yes
State/Province: Virginia
Listed Price : $109,500
Listing ID : 15671
Down Payment : $109,500
Discretionary Earnings : $61,379
Total Sales : $488,502
View Details
Business Description :
Operating nearly 15 years this Bakery is not standard nor is it run of the mill. This operation rides on the cutting edge of customer satisfaction offering a unique blend of ingredients creating a unique product selection. The product enjoys distribution throughout the Hampton Roads area and is host to many personal and professional events year over year. This year, over 100 events are scheduled showcasing this bakery's unsurpassed talents. Perhaps no surprise, the heart of the operation is founded in a centrally located commercial kitchen which bakes and develops all of the tantalizing blend of ingredients creating baked goods each and every day that are special and pleasing. The line up includes cakes of every type imaginable, cupcakes second to none, from simple to sublime, and venues too many to mention. But one would be remiss if not mentioning the creation line up includes a heath conscious approach to development including sensitivity to allergies and the like so no customer is left unsatisfied. This depth of understand and specialized attention to the customer base has allowed this business to flourish even through the most difficult of times economically. Credit goes to the Owner for creating an unshakable base of operations. Complementing the business are five full time employees along with the Owner who is full time and actively engaged in the operation. A passion and love of this Seller, a Buyer will be afforded special training and transition as the Owner will like to see their creation continue long into the future.
Category :
Food Business Retail / Food Retail Bakery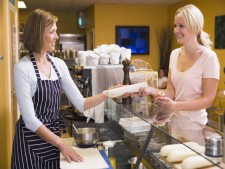 Status : Active
Relocatable : No
State/Province: Virginia
Listed Price : $99,500
Listing ID : 16081
Down Payment : $99,500
Discretionary Earnings : N/A
Total Sales : $377,889
View Details
Business Description :
This well established brand is offering a grand opportunity to acquire one of their locations and retain the Brand. There is adequate separation between the locations to be able to work cooperatively in this opportunity and enhance the current growth trend. Alternatively, the Brand name can be separated out and the location may be re-branded. In either event this opportunity offers up a great established location with picture perfect exposure on a primary roadway in a major city in Hampton Roads. A spacious, warm, and inviting interior provides adequate seating easily accommodating the current distancing requirements. And the design for the food preparation area, pick up area, and service area is well designed for today's requirements and well into the future. All of the fixtures and kitchen equipment are new for all practical purposes, and therefore in excellent condition. The lease is competitive and well positioned for the future, amply accommodating this 3,000 square foot facility. The Owner is very versed in the industry and will readily agree to a cooperative agreement as well as provide training and transition assistance depending on the interests of the Buyer.
Category :
Restaurants / Deli Restaurant
---
---